Home A/C Repair Services in La Habra, CA
Get in touch for a same-day A/C repair service in La Habra, CA, complete with a Care-Free Warranty and Money-Back Guarantee. Schedule your repair now.
Same-Day Air Conditioning Repair in La Habra, CA
We'll get your residential A/C unit up and running in no time. Our repair service phone line is open 24/7, so we can schedule your repair even if you call in the middle of the night on the weekend. We'll answer even if it's a holiday in La Habra — we value your trust and satisfaction.
Call us or fill out our online form today.
Our A/C Repair Process in La Habra
Get in Touch. When you call us, you'll speak live with a representative to schedule the service.
Confirm Your Schedule. Before we visit your La Habra home, we'll call you to remind you of the A/C repair.
Evaluate Your System. When we arrive, we'll perform a diagnostic to check what's wrong with your unit.
Get a Repair Fee. After the diagnostic, we'll give you a flat rate for the residential A/C repair service.
Repair Your A/C. If you give us the green light, we'll move forward with the repair. We'll waive the diagnostic fee.
Finish the Job. You'll get the receipt and warranty for the service.
Call us for other residential HVAC needs, too, like A/C installation and heating repair in La Habra, CA.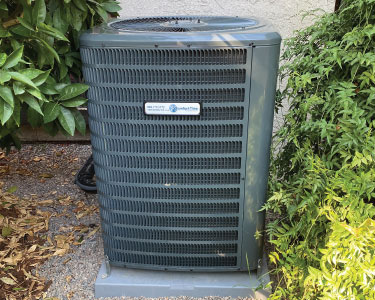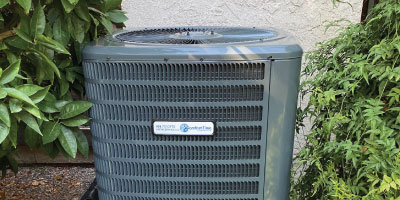 Fix Your A/C System Now
Speak with our team to book your residential A/C repair service in La Habra.
Why Choose Us for Your A/C Repair?
✔ Free Diagnostic with Repair.
If you hire us for your A/C repair, we will waive the diagnostic fee.
✔ Certified Technicians. Our technicians are trained to repair all A/C units.
✔ No Money Down. No money down until we've finished with the repair service.
✔ Insured. We carry general liability insurance and Worker's Compensation Insurance.
✔ Licensed. We have a valid and updated C-20 License in California.
What should I look for in an A/C repair service quote?
The repair quote should describe the cost of the materials, start and finish dates, service inclusions and exclusions, and more. Comfort Time provides a detailed quote for transparency.
What are the warranties and guarantees for each service?
Our Money-Back Guarantee covers our services—if you're not satisfied, you may get a refund. Also, we offer a 1 or 5-year parts and labor warranty for your peace of mind.
What time will you arrive?
We provide a 2-hour block of time for appointments for home A/C repairs. We always call before we come over, so you can do your errands and prepare before we arrive.
What if I'm not happy with the service?
Our A/C repair services are covered by our Money-Back Guarantee. If you're not satisfied with our service, let us know, and we'll fix it right away. If you're still not happy, you get a full refund. We believe in our technical skills, so we're sure we can resolve your concerns.