Air Conditioning and Heating Installation In Southern California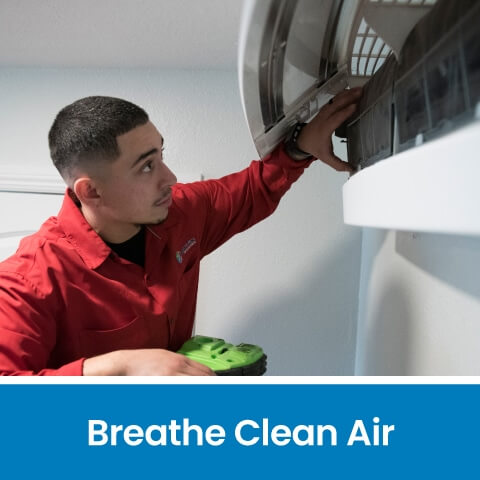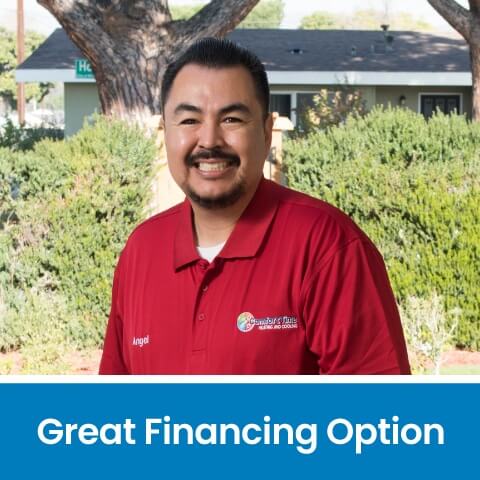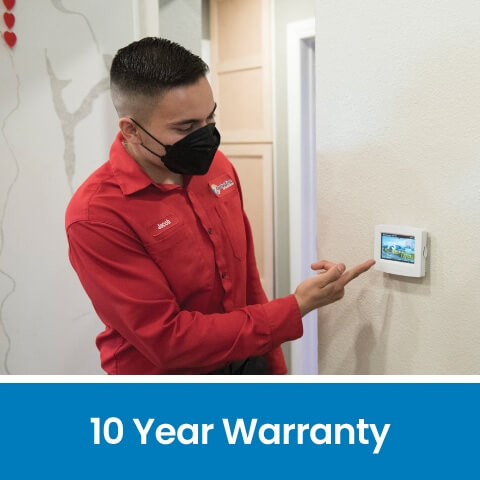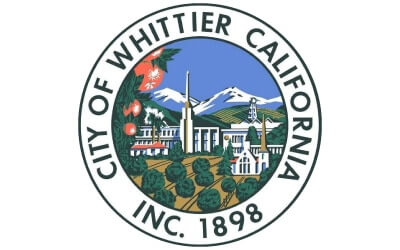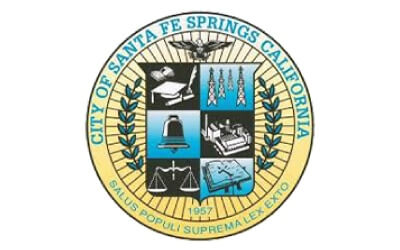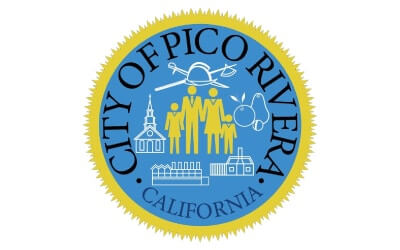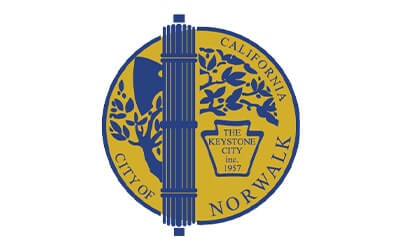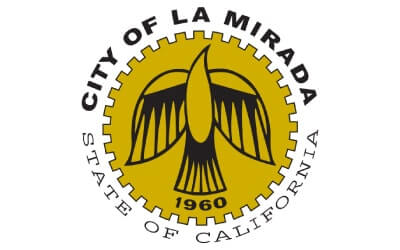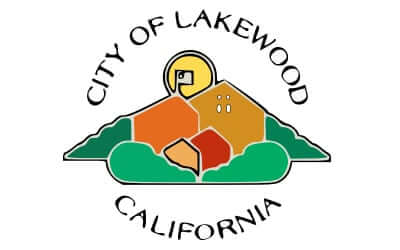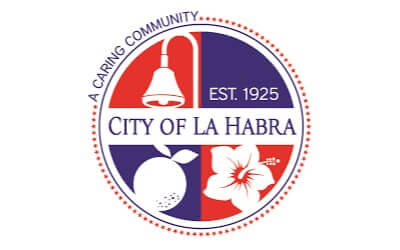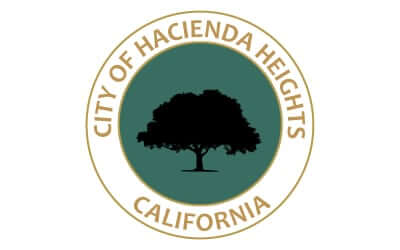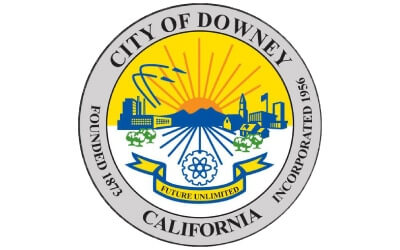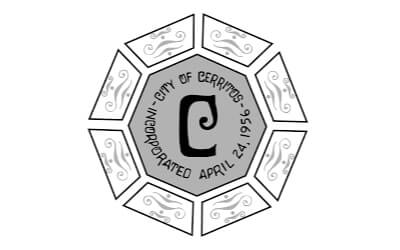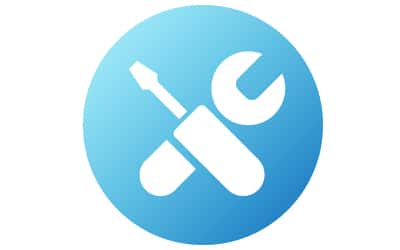 Our Installation Services Include
Home Air Conditioning Installation
Home Furnace Installation
Ductwork Replacement
A/C Replacement
Commmercial HVAC Equipment Replacement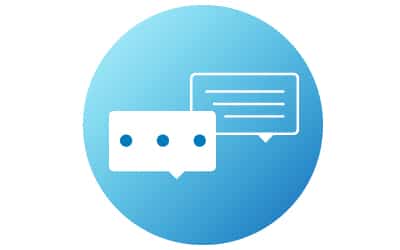 What To Expect On Your Free Consultation
We will listen to your needs
Evaluate your home's HVAC needs
Show you the value of why we are the best in the industry
Provide you with a custom comfort solution for you and your home
Local Since 2008
We share the same values as our community
Family Owned
Money-Back Guarantee & Every Project Is Warrantied
Affordable Financing
Thousands Of Customers Have Trusted Us Over The Years
Whether you go with our company or another company, you'll have all the information you need to make an informed decision regarding a new air conditioning and heating system after your free estimate. Depending on the number of questions you have and how long it takes to perform the heat loss and heat gain calculations this process will take about 90 minutes.
No money down until your project is completed. We trust all our customers as much as they trust us. Its how we have been doing business since we started in 2008. Values that give our customers the peace of mind it will be done right.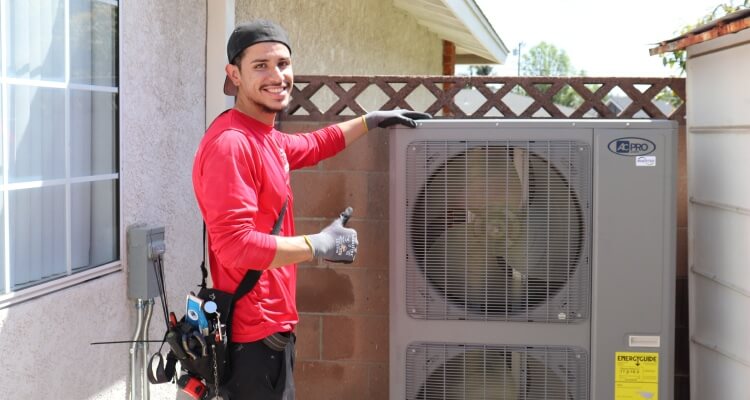 Included With Every New Installation
10-Years Parts & Labor Warranty
Get the peace of mind for the next 10 years that you will not pay for a repair
Like a new car you need to provide periodic maintenance. The same goes with your new system.
As long as we continuously service your system at least once a year you're covered
What to Know Before You Choose Any Cooling and Heating Contractor to Install Your New System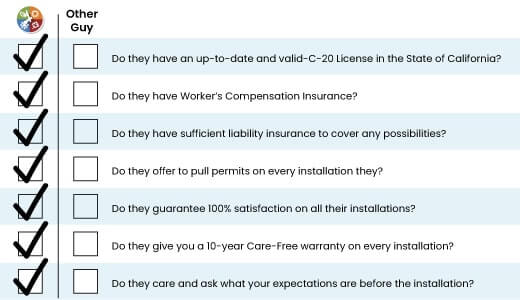 100% Satisfaction Guarantee
Our goal is to make you happy. If you are not 100% satisfied within the first year, we will do whatever it takes to remedy the situation. If you are still not yet satisfied with us, we will remove the system we installed and give you a refund. In the last 10 years we have never had to refund any money. We take our guarantee seriously, and do whatever it takes to make you happy.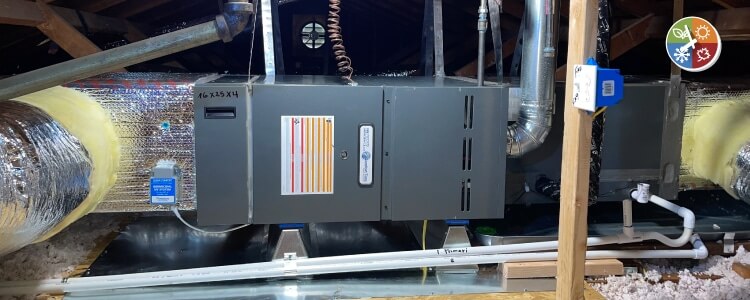 When you replace your ducts with us, we promise that your system will reach the temperature set on your thermostat within 3 degrees of accuracy, given that your home is properly insulated.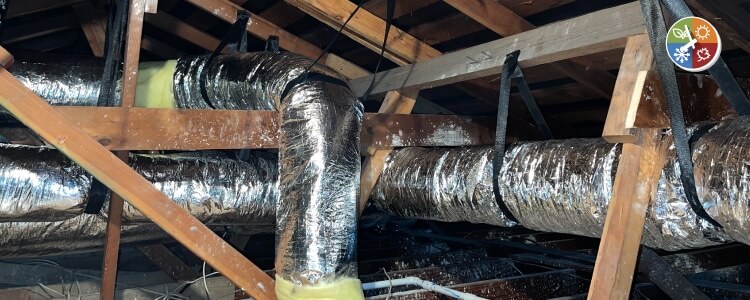 How We Earn Our Customers Trust Since 2008
We have been affordable and the value has always exceed the price
Do the right thing, even it is not profitable at that time
Shown confidence that your installations or repair will be better than average
Our warranties and promises have exceed our competitors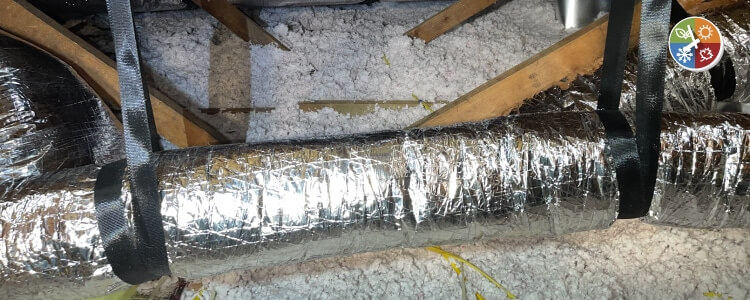 Not All Air Conditioning Systems Work The Same
They all remove heat from one location and transfer it to another location, but their are thousands of factors that make it run efficiently, quietly and get your home comfortable. 
Knowing The Basics of Your Furnace and Air Conditioner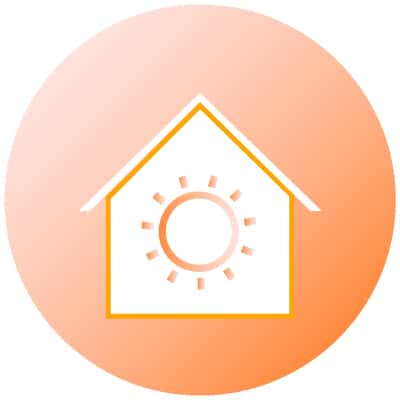 Your furnace works by burning gas into a box or heat exchange while the fan moves air through it. The moving air absorbs the heat which then heats your home
Not all the heat from your furnace is used to heat your home, the excess heat gets vented outside
The vent that goes outside also takes out the carbon monoxide produced by burning of natural gas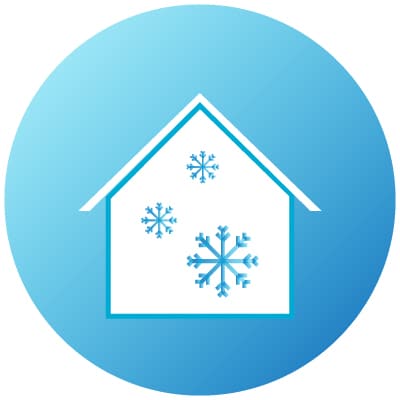 Air conditioning in its purest form is moving heat from one place to another. For most homes its moving heat from inside to outside
It does this with an utside unit (the condenser) and your inside unit (furnace and fan) and a coil (box above furnace)
As the air from your furnace blows air over the coil, the refridgerant inside the coil absorbs the heat and transfers it outside to the condenser where the heat is released outside
What You Should Know Before Getting a New Furnace or Air Conditioning System
The simple answer to this is yes and no. Always get permits if you can. We always recommend getting permits. It ensures that your home isn't going to burn down when you turn on your heater and cause a massive electrical short when you turn on your A/C. The building inspector is also going to make sure that your HVAC contractor isn't cutting corners. In California a third-party energy audit is required to pass inspection, another private company needs to test the equipment that was installed to ensure it runs to manufacturer specifications and efficiency ratings. The test is done by a specialized company that is not part of or associated with HVAC contractors, so it is an unbiased test. We understand that some homes have un-permitted additions or alterations and getting city inspectors out to the home is the last thing the owners would want. We will always try to keep our customers happy, but we still strongly recommend getting permits and inspections. Either way there is a risk that if the building department finds out that you've done any major home improvement project without a permit, they can make you remove it and possibly fine you and the contractor. So, if you can get permits and don't have to worry about past projects, get them, it will give you the peace of mind it was done right the first time.
What type of insurance should the contractor have?
Workers Compensation insurance is number one! In the HVAC industry there are thousands of companies working without it. They will have "under the table" employees working for them. If you hire a contractor to do work in your home and their employee gets hurt in your home, you can be held responsible for damages. They can also file a claim against your home insurance.  Ask for a copy of insurance before they start or you can check the with the state contractor licensed board.
General Liability insurance, you want to be covered if something happens to your home during or after the installation.  Make sure the contractor has at least 1-million-dollar general liability insurance policy. Bonded:  ask to see their bond, this is the easiest way for you to recoup any losses if something goes wrong, but it usually only covers up to $10,000 worth of damage.
What size of unit do you need?
There are a lot of options on what size you need for the home. The most common way to determine the right size of an air conditioning and heating system in southern California is by square feet (400sq. ft. per ton), but that is not always the most accurate. Windows, how the sun hits the building, hot and cold spots in the house, and most importantly the buildings insulation can all affect the size required. All these things add and subtract heat from your home and should be used to find the right sized HVAC system needed.
Does the brand name matter?
Brand names like Trane, Carrier, Lennox, Goodman and Rheem make 80% of all equipment sold in the USA. They change the paint, put a different name and charge the contractor a different price. At the end of the day the Brand names don't mater, what does matter are the features and warranties offered on equipment.
What features do you want?
The old school way of putting A/C or heat in your home was just a simple on/off switch for hot and cold. Modern technology allows us to provide even air temperature throughout your home with the right humidity using the least amount of energy. Plus keeping it quiet when you sleep or watch TV. Ask your contractor how the unit works and what options you have like, single stage, two stage, variable speed and ECM motors. An important thing to remember is that it's going to last 15 to 20 years, paying a little more now will save you more than just money.
Is the company installing my equipment licensed?
Always go with a licensed contractor. You can check their license status in California with the contractor's state licensing board (cslb.ca.gov). In California, to install, service and repair HVAC equipment for homes and business, you need a C-20 classification.  Do not use a general contractor to install your A/C system (B classification) they will either act as the middle man and sub-contract out the work or not know what they are doing.
Always Get A Matched System
Not getting a matched air conditioning & heating will kill the life span of the system, give performance issues, and not get the true energy efficiency rating it was designed to get. The only way to tell if it is a matched system is with the ARHI number provided by the government. A matched system is a furnace, coil, and condenser, sized currently for your home and have been tested and proven to work properly together.
You Have Choices When It Comes to Home Comfort
The old way of getting a new heater or air conditioning system was, just replace what you have existing and everything will work out.  Today technology has change air conditioning and heating industry from just hot and cold air to true indoor comfort.  Some of the biggest benefits with the newer furnaces and condensers are more even air temperatures, less noisy, and more energy efficient. You will be surprised that most contractors do not even ask or inform you about all your options.  Remember your new comfort system is going to working for the next 10 to 20 years.  You want to get something that matches your needs not just hot and cold operation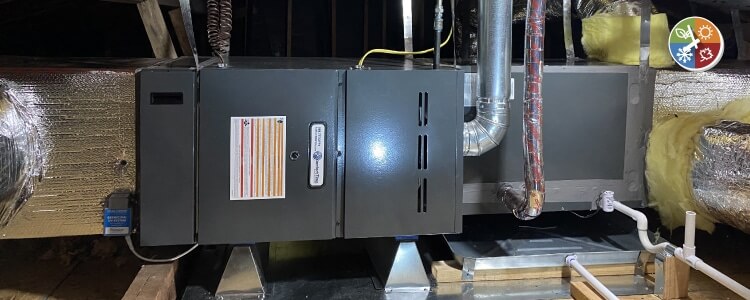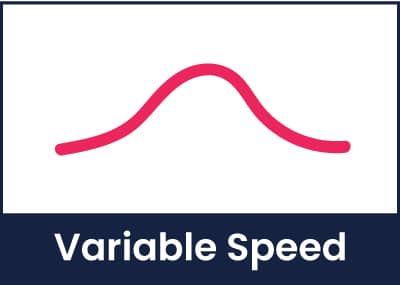 Variable Speed A/C and Heat
High efficiency heating and cooling units that will automatically adjust the flow of warm or cool air for ultimate comfort.
Most efficient design available
Even air temps around home
Elimates dry air when heating
Helps control humidity in summer
Saves money on energy bill
Only the best systems are variable speed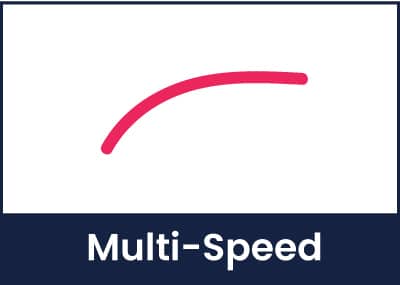 Slow start up when first turned on, which saves energy on start up. Second most efficient design after variable speed.
Low energy use on start up
High efficiency motor
Quiet start up
Second most efficient motor design
Saves money on energy bills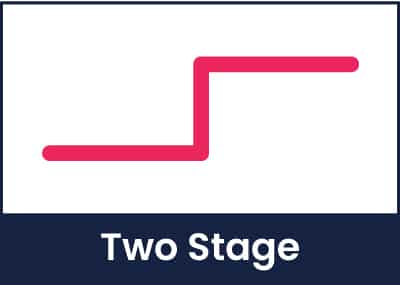 Two levels of operation which saves energy during nonpeak heating and cooling. Runs at lower stage most of the time.
Even air temps around home
Eliminates dry air when heating
Helps control humidity in summer
Saves money on energy bill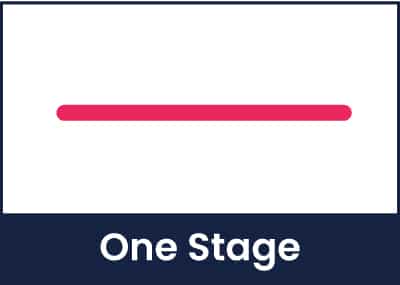 One level of operation with no difference between peak or non-peak heating or cooling demands. Least efficient design.
On/Off operation
Inefficient power usage
Outdated and old technology
Over 1000 Parts Go Into Your Comfort System
How It Is Installed Matters The Most
The NCAEC, a non-profit organization, examined air conditioning manufacturer's efficiency versus actual real-world install efficiency.
Only 10% of all installations met manufacturer energy standards
90% of units tested exhibited some sort of energy wasting problem
50% had an improper refrigerant charge level
40% failed to meet minimum air flow standards
20% were barely inside the range specified by manufacturers
A deficiency of only 20% of indoor air flow reduces SEER rating by 17%
A 15% return air leak from a 120 degree fahrenheit attic could reduce a 12 SEER to a 6 SEER
Going cheap is not always the best investment. The systems we install are designed to last 10-15 years without a major repair, and can last up to 25 years if they are well maintained. When you pick out your comfort system think of the long term comfort and energy usage you really want to pay for your home and family.
There are lots of ways to bring down the price. The easiest way other contractors do that is by cutting corners, or not providing you with a complete comfort system your home and family deserve.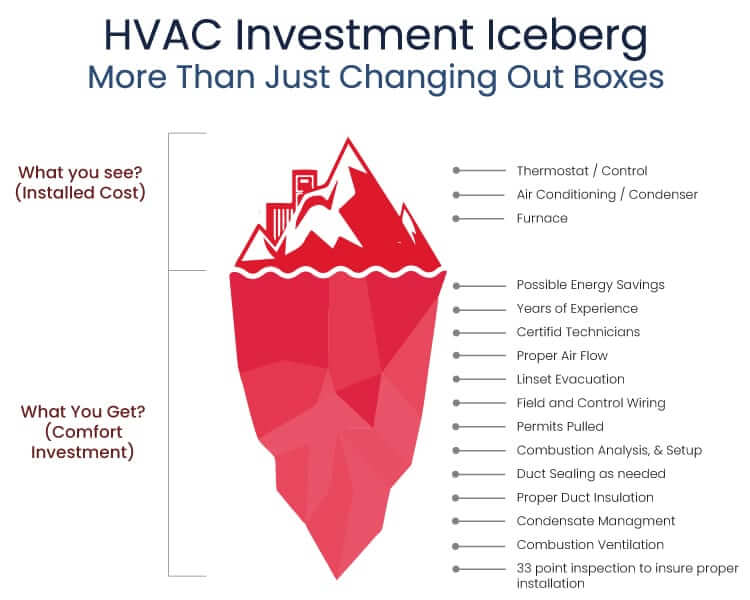 We will properly match your equipment to your home's needs to ensure that you are reaching the true SEER and AFUE rating set by the manufactures. After every installation we perform a 37-point inspection to make sure we did not miss anything. We strongly suggest you get permits with every complete installation. Not getting permits is against the law. Any HVAC contractor that tells you not to get permits, is not doing you any favors. The State of California requires a third-party duct inspection to ensure your system is preforming at 100%.
What is really involved in replacing or installating a new furnace, coil and condenser for your home?
A lot of home owners think that installation of a new air conditioning or furnace is easy. Well, we listed the larger steps needed to replace your comfort system for your home.
Cut-in Installation (Completely New System)
This would be combined with a attic installation, condenser installation and ductwork installation. A cut-in installation is where your home does not have central air conditioning or heating. Where it only has a wall furnace or floor furnace. Most homes in southern California built before 1985 only had a wall or floor furnace. The major things that your home needs to install central air conditioning is a large enough attic (to fit the furnace, coil and ductwork), a 100 amp power panel and or enough room in your main power panel, enough space for the condenser on the side of the house or backyard. Check with your HVAC contractor that now local and state codes before placing you're A/C system. The items listed bellow is everything extra you need to do to get your new air conditioning installed if you did not have any air ducts or central heating before.
Horizontal Installation (in attic)
Horizontal installations are common in new homes to save space, the furnace, coil and ductwork go in the attic. They are also common if your home did not have central air conditioning when the home was originally built, and air conditioning was added at some point later. Moving you existing furnace to the attic is usually straight forward and only requires enough space to place the furnace, coil and duct work up there. The advantage of moving your existing furnace and coil from the closet to the attic include saving space, less noisy, new closet.
Provide & frame an attic access in hallway of 30″x30″
Removed & rough patch old furnace (does not include paint)
Provide gas line to attic with pressure test
Cut new supply vents through out house & large return vent in hallway
Provide a new service platform in attic
Provide new electrical to furnace which includes light switch & outlets to power panel
Provide new condensation system in attic with secondary drain pan, and float switch
Provide a rock pit for condensation
Cut roof line for new vent pipe includes flashing, collar, and cap
Provide new copper line set from evaporator coil to condenser
Provide new line set cover & paint to match home
Provide electrical power directly from the power panel to the new condenser
Up-flow Installation (in closet)
Remove & set new furnace
Provide new gas flex
Provide new gas shut off valve
Provide new gas pipe fittings for installation
Install new power cord for furnace
Install or repair existing vent pipe where needed
Seal all joints from furnace, coil, filter rack & duct plenum for air leaks
Connect thermostat wire to furnace, thermostat & condenser
Seal base of furnace if needed
Insure there is proper upper and lower combustion vents
Ensure access door closes properly
Provide a new digital thermostat
Connect primary drain line with P-trap
Connect secondary drain line and/or provide flood switch
Weld existing line set to evaporator coil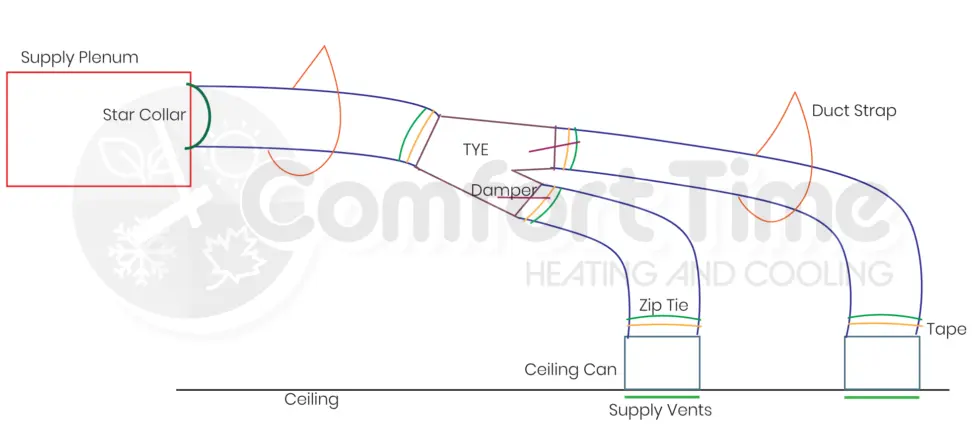 Duct work is the most overlooked part of the process when homeowners look for a new air conditioning and heating system for their home, however it is the most important component. Did you know that you could have the most expensive air conditioning system on the market but without the correct air flow your homes air conditioning system will never work as it was intended and will cause hot and cold spots, poor performance and waste a lot more energy than it should. What's even worse most homeowners don't even know that there is something wrong with their ductwork, because "it still cool the home." If you have not change out your ductwork in over 20 years and you are replacing your air conditioning system, you should really consider having it looked at by a professional for your peace of mind.
New Duct Work Installation (in attic)
Remove existing ductwork from attic (asbestos will be done from another company at additional cost)
Design a new duct system that matches the system and home's need for proper air balance
Install new R-6 ductwork from plenum to vents with strap to ensure ductwork stays in place for years to come
Provide disk dampers for every vent to slow down or speed up air flow if needed
Provide new TYW and sheet metal where needed
Provide tap and zip ties to inner liner and outer liner to make a solid connection
Insulate all expose sheet metal to stop condensation
Provide caulking behind every supply grille to ensure no air leaks into attic
Seal all sheet metal openings betweens furnace and coil with duct sealer
Seal all sheet metal openings to ensure no air leaks
Designed, Assembled, & Engineered in The USA
Relationships That Matter
Comfort Time has partnered with Daikin to offer you the best in HVAC equipment. Daikin is recognized as the world's number one leader in the manufacture of HVAC equipment and refrigerants. For over 90 years Daikin has grown consistently and successfully due to the loyalty and success of their customers, as well as a track record of innovation and quality. Comfort Time is proud to be selected as a Private Label Dealer, meaning they trust us to put our name on their equipment. Along with that comes the responsibility to represent them properly. With constant technical training and the quality of Daikin's equipment we can offer you our 10-Year Care-Free Labor Guarantee without hesitation.