A/C Installation in and around Santa Fe Springs, CA
Get residential or commercial air conditioning installation with a 10-year Care-Free Warranty and a Money-Back Guarantee. Call for a free estimate!
100% Satisfaction Guaranteed
Install the best A/C systems on your property and enjoy quality installation work. In our 10 years of experience, we never had to refund a customer because we consistently provide a great customer experience.
Call us today or schedule an appointment online.
Our A/C Installation Process
Get in Touch. You'll speak with a live representative to schedule the installation. Even if you call on a holiday, we'll answer. You can also fill out our online form.
Get a Free Estimate. We'll give you a free A/C installation estimate.
We Call Back. Before the appointment, we'll call you to confirm the appointment.
We Install. Our team will arrive on time, in uniform, and with the proper equipment.
Get Awesome Service. We install your new A/C, give you the receipt, and explain the warranty.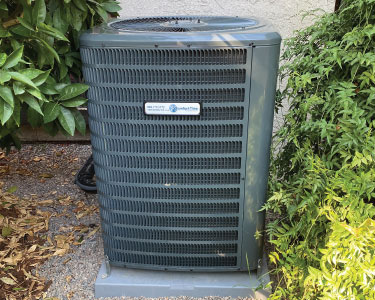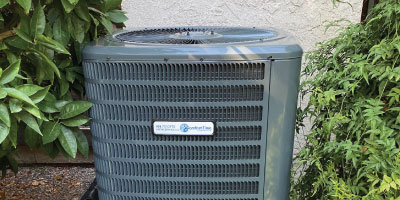 Book Your Installation
Talk to our team for a free estimate, so we can make your home cool and cozy again.
Why Comfort Time Heating & Cooling?
✔ No Money Down.
No money down until we've finished installation.
✔ Money-Back Guarantee. If you're not satisfied, we offer a full refund.
✔ Care-Free Warranty. Get a warranty of up to 10 years for every installation.
✔ Post-Installation Inspection. We perform a 37-point inspection to ensure quality.
✔ Insured.
We have Worker's Compensation Insurance and general liability insurance.
✔ Licensed. We have an up-to-date C-20 License in the State of California.
✔ Reliable Contractors. No outsourcing, no subcontractors.
✔ Trusted in CA. 90% of our work are referrals.
How much does it cost to install an A/C unit?
A lot of factors affect the price, including the type of air conditioning you want, the size of the system, and your current ductwork. Get in touch, so we can give you an estimate for your installation.
What should an installation quote include?
Ideally, an A/C installation quote lists down the line-items with descriptions, inclusions and exclusions, payment terms, and more. Our team can provide a detailed quote so you know what you're paying for.
What's the size of the A/C unit needed?
A common way to determine the right cooling system size is by square feet (400 sq. ft. per ton). However, many factors could affect this, like your insulation, windows, the hot and cold spots in your home, and more. We'll help you determine the right size if you aren't sure.
Should I get permits?
Yes, get permits if you can. There's always a risk that the building department will find out that you've done a major home improvement project without a permit and ask you to remove it. They may even ask the contractor to pay a fine. So we highly recommend getting permits.
Do you have insurance, licenses, and guarantees?
Yes to all three. We have Worker's Compensation Insurance, as well as a $2 million general liability insurance to cover unforeseen possibilities. We also have an updated C-20 License in the State of California, and we offer a Care-Free Warranty of up to 10 years.