Air Conditioning Repair Services in California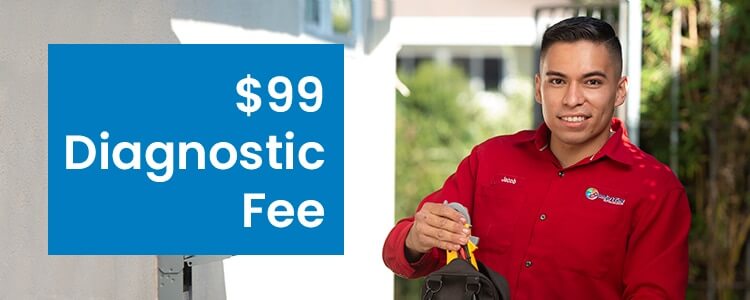 Air Conditioning Repair Service
Residential Air Conditioning Tune Up & Maintenance
Home Air Conditioning Repair
Commercial Air Conditioning Repair
Office Air Conditioning Repair
Central Air Conditioning Repair
Split System Air Conditioning Repair
Package Unit Air Conditioning Repair
Thermostat Issues
Same Day Air Conditioning Repair
Complete Air Conditioning Maintenance Programs: Monthy, Bi-Monthly and Quarterly
Server Room Air Conditioning Repair
Heat-Pump Repair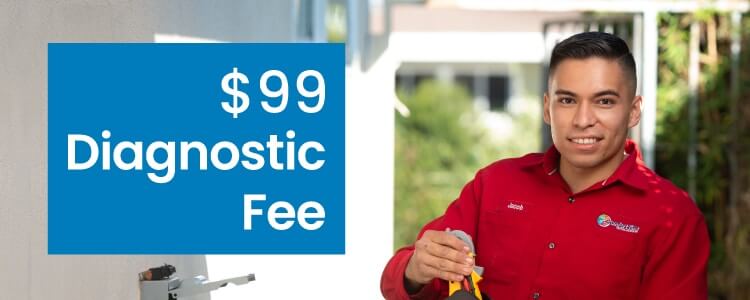 Air Conditioning Repair Service
Residential Air Conditioning Tune Up & Maintenance
Home Air Conditioning Repair
Commercial Air Conditioning Repair
Office Air Conditioning Repair
Central Air Conditioning Repair
Split System Air Conditioning Repair
Package Unit Air Conditioning Repair
Thermostat Issues
Same Day Air Conditioning Repair
Complete Air Conditioning Maintenance Programs: Monthy, Bi-Monthly and Quarterly
Server Room Air Conditioning Repair
Heat-Pump Repair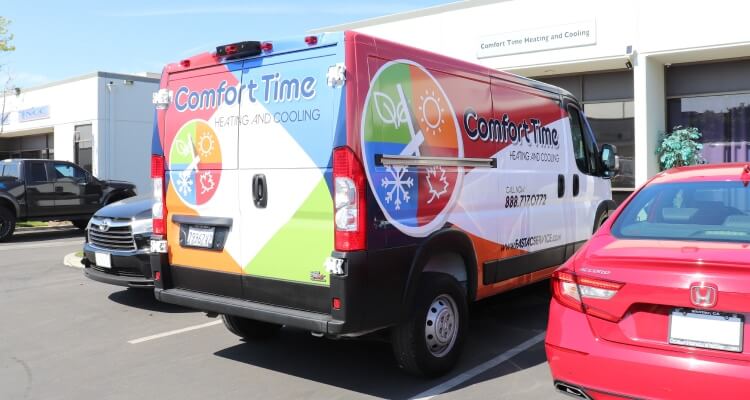 Our Air Conditioning Repair Diagnostic
Travel to your home
Complete evaluation & diagnostic of your heater
Upfront flat rate price to repair your heater
Only with your approval do we move forward with the repair
Meaning you will always know how much your going to pay
Money back guarantee if you're not happy
The Diagnostic Fee is applied to the repair!
What to expect with your air conditioning repair
When you call Comfort Time to repair your condenser or A/C for your home, office or restaurant you're going to talk with a live person 24/7. Where you call in the middle of the night or on a holiday were going to answer the phone and schedule you to fix your A/C.
Before we arrive, we will call you to confirm the appointment. We will arrive on time, in uniform with a fully stocked truck to get you comfortable again.
Our technician will completely evaluate your system, provide you with an upfront price to get your system running again. Only with your approval will we move forward with the air conditioning repair.
After our technician repairs your condenser, he will give you your warranty and receipt for the service. All of our air conditioning services come with a money back guarantee and awesome great service.
What's does it cost to repair your air conditioning system
When you choose Comfort Time for air conditioner repairs you will know that you've made the right choice. We will travel to your home or business and give you an upfront price before any work is done. The cost of some common air conditioner repairs can typically range anywhere from $250 to $650. The cost will depend on the difficulty of implementing the repair, with some of the most difficult repairs costing over $1500. This is why we always give the cost of the repairs upfront. The cost for a diagnosis of the problem will vary among contractors but Comfort Time's regular diagnostic fee is only $99, which will be waived when you choose us to repair your air conditioner.
Questions to Ask Every Contractor
What time will you show up
We will give a 2-hour block of time for appointments to be at your home or office. We always call before we come over so you can run errands and go about your day until we arrive.
What if I'm not happy with the service?
We always offer our Money Back Guarantee. If you're not happy we will give you your money back. The only thing we ask is that you give us a chance to make it right. We know we can resolve any indoor comfort issue. We are able to offer this because we believe in our customer service and technical skills.
Are they licensed?
We are licensed by the state of California to repair and install air conditioning system for homes and business.
What are their warranties and guarantees?
We always offer a warranty with every repair. Usually one year but up to 5 years if you continue your maintenance agreement with us.
What happens if it doesn't work
All of our diagnostics are backed up by our guarantees, we always tell you upfront if we can't test other parts in your system without replacing the part that is broken at the time. For example: if we can't turn on the system because the fuses are bad, we can't test any other parts until we replace the fuses. We will visually inspect and give you the best diagnostic possible.
Your Local Air Conditioning Repair Company
Comfort Time offers the best air conditioning repair for homes, offices, and restaurants in the area. Comfort Time provides service to all cities around
Santa Fe Springs CA
. Every air conditioning repair we perform comes with our
100% Satisfaction Guarantee or your money back
. We offer same day air conditioning repair service for every season, and you can expect service on weekends and evenings at no extra charge for your convenience. Call us today for same day air conditioning service.
Comfort Time truly is your
local family owned and operated
HVAC company. Located in Santa Fe Springs, we are often in
Whittier
,
Pico Rivera
, and
La Mirada
performing air conditioning repairs for homes, offices, and restaurants. We have been in business since 2008. We are licensed, bonded, and insured for your protection. We also carry a 2-million-dollar general liability insurance policy for your peace of mind.
When you call us for your air conditioning repair, you can expect to talk to a real person 24/7. We will listen to your needs and find a solution to get you comfortable again. Before we arrive at your appointment our background checked and drug-free technician will call you and give notice that they're on the way. We will arrive on time, in uniform, in a marked truck for your safety. Every technician will wear shoe booties before entering your home to protect your floors. Our thorough air conditioning diagnostic will figure out why your system isn't functioning correctly. Our technicians are trained to give you multiple options for repairs and present solutions to get you comfortable the same day. We always give an upfront price to repair your air conditioning system, so you can feel confident about the price before we start. After the repair, we will provide you with a written warranty and a receipt for the service done.
Our success in home, office, and restaurant air conditioning repairs have come from being consistent with our core value of giving awesome service. We always provide a money back guarantee, if you are not 100% satisfied, we will make it right or give you your money back if we can't. Every repair comes with a warranty we stand by, and we communicate with you clearly throughout the whole process. Our team believes in providing the best experience for all our customers. The majority of our new business comes from referrals from our happy customers.
All our technicians are trained and certified to service every air conditioning brand; our experienced staff has the resources to resolve any air conditioning repair you might have. Some of the most common air conditioning repairs are: air conditioner not cooling enough, air conditioner not turning on, thermostat not responding, air conditioning unit is noisy. We are ready to get you comfortable today. Call us; we want to help!
We have been part of the local community for the past 10 years; we are often participating in city events like the Whittier Christmas Parade or the La Mirada Fourth of July Fireworks Show. We believe in giving back in our community, and we show our appreciation by giving a free furnace to a person in need every year.