Emergency Gas Leak Repair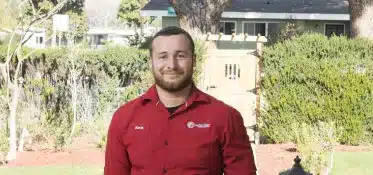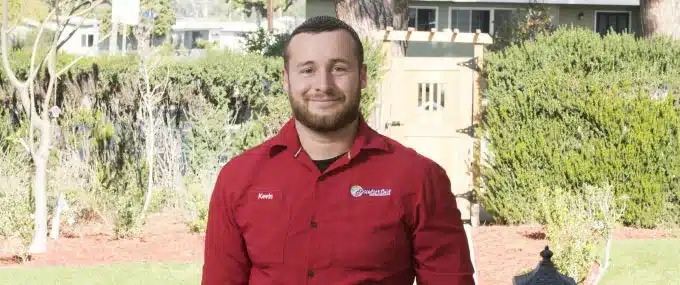 Same Day Emergancy Service
Pipe Joint Repairs: Fixing or replacing loose or damaged joints in the gas line.
Appliance Connector Repairs: Repairing or replacing connectors linking gas lines to appliances.
Gas Valve Repairs: Replacing or repairing worn or damaged gas valves.
Ventilation System Repairs: Ensuring proper venting in gas appliances to prevent gas buildup.
Corroded Pipe Repairs: Removing and replacing corroded or rusted gas pipes.
Cracked Gas Line Repairs: Repairing cracks or breaks in the gas line.
Pressure Regulator Repairs: Adjusting or replacing faulty pressure regulators.
Gas Meter Repairs: Fixing leaks at the gas meter connection.
Free Diagnostic With Repair
Natural Gas Leak Repair – Your Safety Is Our Priority!
Welcome to Comfort Time Heating & Cooling – Southern California's Trusted Natural Gas Leak Repair Specialists!
A gas leak is a serious concern that requires immediate attention. At Comfort Time Heating & Cooling, we understand the urgency and provide fast, professional, and reliable natural gas leak repair services throughout Southern California.
Why Choose Comfort Time Heating & Cooling for Gas Leak Repair?
1. Certified Technicians: Our team of highly-trained and certified technicians has the expertise to identify and repair gas leaks, ensuring your safety and peace of mind.
2. 24/7 Emergency Response: Gas leaks don't wait, and neither do we. Our emergency services are available 24/7, offering rapid response to protect you and your property.
3. Advanced Detection Methods: We employ state-of-the-art detection methods to accurately locate gas leaks, minimizing damage and disruption.
4. Comprehensive Repair: From pinpointing the leak to fixing it, our comprehensive services ensure that your gas system is safe and compliant.
5. Locally Owned: Comfort Time is proud to be a local business in Santa Fe Springs, CA, committed to serving our community with integrity and excellence.
Our Gas Leak Repair Services
Emergency Response
Immediate Assistance: Call us anytime, day or night, for fast emergency response to gas leaks.
Safety Measures: Our first priority is your safety. Our technicians follow strict safety protocols to protect your household.
Detection & Diagnosis
Cutting-Edge Technology: We use advanced tools to detect and locate gas leaks with precision.
Thorough Inspection: Our detailed inspection identifies the source of the leak, allowing targeted repairs.
Repair & Restoration
Quality Repairs: We ensure robust repairs that adhere to all regulations and standards.
System Restoration: Once repaired, we thoroughly test the system to ensure its safe operation.
Preventive Measures
Regular Inspections: We offer regular inspections to identify potential issues before they become problems.
Maintenance Plans: Consider our maintenance plans for ongoing safety and peace of mind.
FAQs
Q: How quickly can you respond to a gas leak?
A: We offer 24/7 emergency services and respond promptly to gas leak calls.
Q: What should I do if I suspect a gas leak?
A: If you suspect a gas leak, evacuate the area immediately and call our emergency number.
Q: Do you offer maintenance for gas lines?
A: Yes, we offer regular inspections and maintenance plans to ensure the ongoing safety of your gas system.
Testimonials
"Comfort Time's response to our gas leak was swift and professional. I can't thank them enough for their excellent service!" – David F., Whittier
"The technicians were thorough and efficient. I feel much safer knowing Comfort Time took care of our gas leak." – Rebecca L., Norwalk
Contact Us
For prompt and professional natural gas leak repair services in Southern California, trust Comfort Time Heating & Cooling. Your safety is our priority.