Cooling and Heating Services in La Habra, CA
We know that your AC system is an important part of the coolness in every room at home, so we always strive for excellence when it comes to installation or repair work on heating-and cooling equipment. We also give great customer service all times with honesty and integrity!
We are local & only 10 minutes away
We offer same day service
Warranties with every repair & installation
Familly owned & operated
Experience & established HVAC company
Comfort Time is taking every precaution for COVID-19 to protect your home and family with every in-person experience you have with us.
La Habra's Best HVAC Company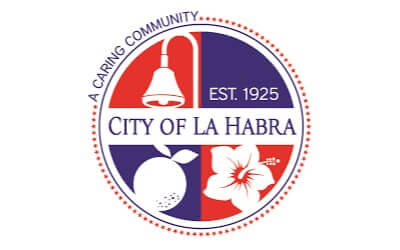 La Habra, we are your local HVAC repair and installation company. We have been providing air conditioning and heating service to La Habra since 2008. Comfort Time has been repairing, and repairs we do for La Habra include no cooling, not cooling enough, thermostat issues and air conditioning not turning on. We always offer a warranty with every air conditioning repair, we provide in La Habra, and we provide same day air conditioning service as well. We also repair and service heating & furnace systems for homes and offices in La Habra. You might have seen our trucks in your neighborhood on Lambert Rd or Whittier Blvd. We are local and provide the best home and office heating repair. We make sure it is done right, or you don't pay. Our most common heating repairs include: furnace not turning on, floor or wall furnace repair, the heater just blowing cold air and heater turns on for a few minutes then turns off.
We offer home and office HVAC installations as well, we replace or install new comfort systems. Every new HVAC installation in La Habra comes with 10-year parts and labor warranty and a money back guarantee. If you're not happy will give you your money back, we only ask that you give us the opportunity to make it right. We also offer financing for home air conditioning and heating installation in La Habra. We offer many options that make it affordable to replace or install a new HVAC system. All our HVAC services come with a money back guarantee, meaning if you're not happy we don't take your money. We do ask for the opportunity to resolve the issue; our goal is to make the customer happy; it's our company policy. We know we can address any air conditioning or heating issue you might have with your home or office.
We have been offering the money back guarantee since we started the company in 2008. Comfort Time values the business and community of La Habra.  Comfort Time has been a family owned and operated HVAC company since 2008. It includes Angel Muro who founded Comfort Time and his wife Crystal that helped take Comfort Time to the next level. When you call for service or to set up a free estimate for a new air conditioning or heating system you will be talking to one of them directly. We always answer our phones day or night and provide quick, professional and affordable service. Give us a call today, and we want to help with your indoor comfort issue.
Home & Office Air Conditioning Installation Company in La Habra
We proudly repair air conditioning systems in La Habra, CA.  We can be there today and that's because we are your local hvac company service the community we live in.  We have been fixing AC system in La Habra since 2008.  We offer a money back guarantee and warranties with every air conditioning repair we do.  We always give you an up front price to repair your cooling system before we start so you always know how much it's going to cost to repair your hvac system.  Call us today to start getting comfortable.
Comfort Time installs new air conditioning and heating system here in La Habra. We always offer free estimates and give some of the best warranties in town. Included with almost every air conditioning condenser replacement or furnace installation we include a 10 year parts and labor warranty. We also provide a 100% satisfaction guarantee with every hvac installation.
Air Conditioning in La Habra
Comfort Time has been providing home and Commerical air conditioning repair since 2008.  We have been able to grow our business from one person truck to a fleet of excellent air conditioning repair technician because of the continued support from the community of La Habra.  When you call us to repair your air conditioning system you're going to get a money back guarantee, an upfront price to get you comfortable again and a warranty with every A/C repair we offer.  Call us today for same day service.  We provide service on weekends and late evening during the summer for your convenience.