Heating Repair Services for Homes in Norwalk, CA
Get your furnace fixed in no time. We offer same-day repair service for homes in Norwalk, CA, with a Money-Back Guarantee. Schedule your repair today.
Same-Day Furnace Repair in Norwalk, CA
Comfort Time delivers quick and reliable heating repair services for homes in Norwalk, CA. Our phone lines are open 24/7, so we can answer your calls any time of the day, even at midnight or the weekend. We also answer calls during holidays; you can get your furnace up and running immediately.
Call us now or fill out our online form.
Get Your Heating System Fixed
Get in touch now, so our Norwalk technicians can repair your home's heating system and make your home comfortable again.
Our Furnace Repair Process in Norwalk, CA
Schedule Your Repair. You'll speak live with a staff member to schedule your furnace repair.
Confirm Your Appointment. Before we go to your home, we call first to confirm the appointment.
Perform a Diagnostic. Our Norwalk technicians will assess your home heating system to find out what repair service you need.
Get a Repair Fee. Once we find out what's wrong, we'll give you a flat furnace repair fee.
Repair the Furnace. With your green signal, we'll move forward with the furnace repair. We'll also waive the diagnostic fee.
Complete the Job. You'll get the receipt and warranty.
Apart from heating system repair, we also provide residential A/C installation and repair in Norwalk, CA. Call us for all your HVAC needs.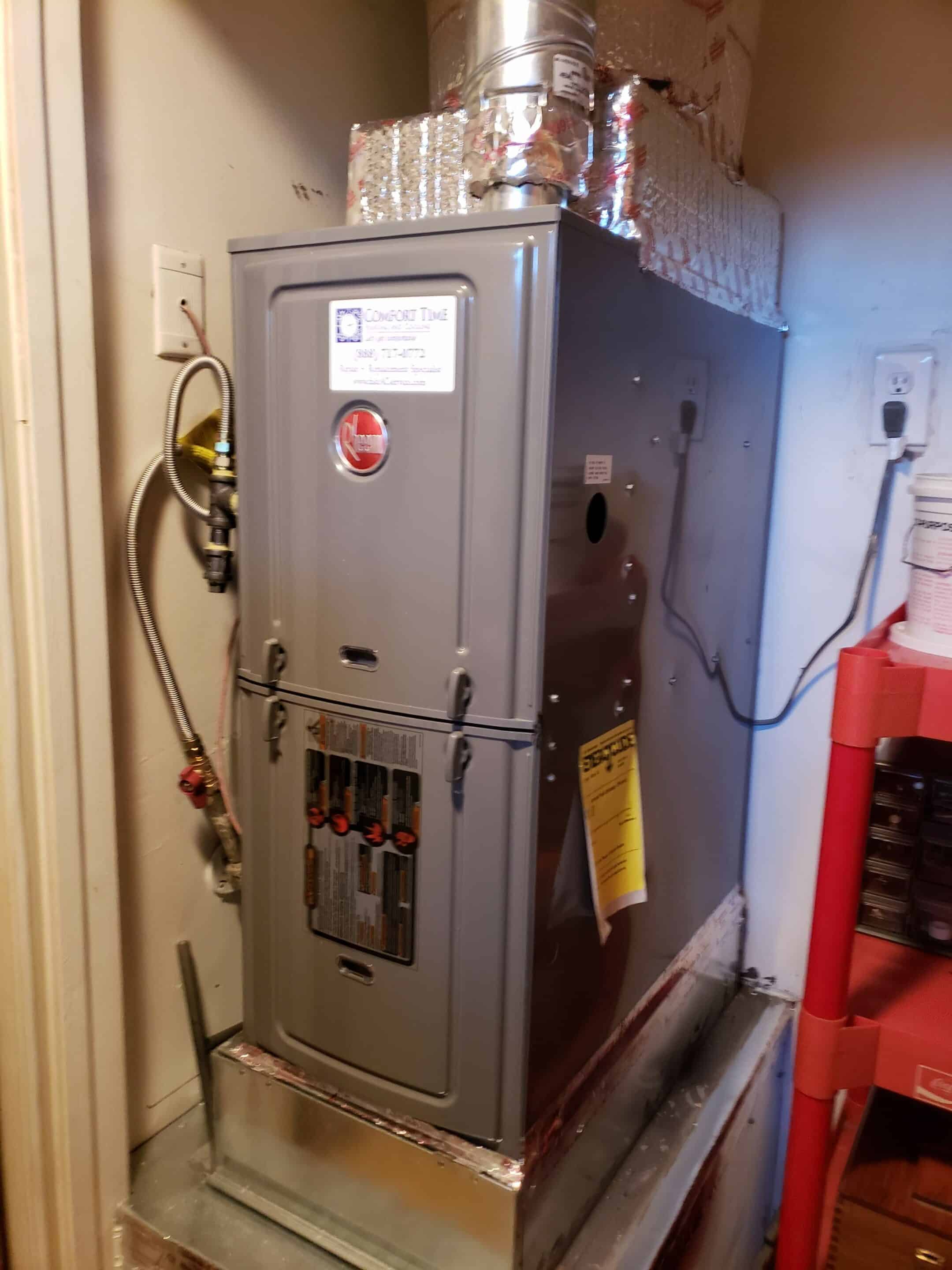 Save More with Comfort Time
Make the most of your savings by checking out our discounts and offers.
Why Choose Comfort Time for Your Furnace Repair?
✔ Skilled Technicians.
Our technicians have the right training and certification to repair any furnace brand.
✔ Free Diagnostic with Repair. If you move forward with the repair, we'll waive the diagnostic fee.
✔ No Money Down. No money down until we've repaired your heating system.
✔ Local and Family-Owned.
We are led by second-generation owners of the company.
✔ Licensed. We have a C-20 License that allows us to install and service HVAC systems in CA.
✔ Insured. We carry a Worker's Compensation Insurance and a $2 million general liability insurance policy.
What should I look for in an A/C repair service quote?
The repair quote should describe the cost of the materials, start and finish dates, service inclusions and exclusions, and more. Comfort Time provides a detailed quote for transparency.
What are the warranties and guarantees for each service?
Our Money-Back Guarantee covers our services—if you're not satisfied, you may get a refund. Also, we offer a 1 or 5-year parts and labor warranty for your peace of mind.
What time will you arrive?
We provide a 2-hour block of time for appointments for home A/C repairs. We always call before we come over, so you can do your errands and prepare before we arrive.
What if I'm not happy with the service?
Our A/C repair services are covered by our Money-Back Guarantee. If you're not satisfied with our service, let us know, and we'll fix it right away. If you're still not happy, you get a full refund. We believe in our technical skills, so we're sure we can resolve your concerns.