HVAC Services We Provide in Santa Fe, Springs
Why Santa Fe Springs Loves Us!
As a company, we believe that providing great customer service starts with installing an air conditioning system in your home. We know it's only half our work; what matters most to us as business are making you happy by giving quality service at all times and offering honesty and integrity when people call for HVAC needs they will be coming back because its how we operate!
Our office is in Santa Fe Springs
We offer same day service
Warranties with every repair & installation
Family owned & operated
Experience & established HVAC company
Comfort Time is taking every precaution for COVID-19 to protect your home and family with every in-person experience you have with us.
Santa Fe Springs Local & Family Owned HVAC Company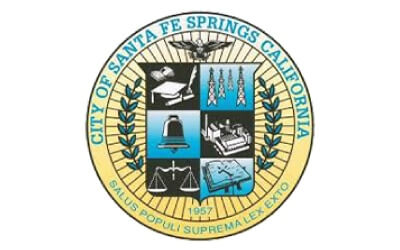 Santa Fe Springs California we are your local air conditioning & heating company. We are located here in Santa Fe Springs on Norwalk Boulevard between Florence and Telegraph. We have been proudly serving Santa Fe Springs since 2008. Some of the most common services we provide are heating repair, air conditioning repair, HVAC installation, and HVAC maintenance. We offer a money back guarantee with all the services we provide and we always offer a warranty.
When you call us for your heating or air conditioner repair you will always speak with a live person. We will answer all your questions regarding the process of repairing your HVAC system. All our technicians are a background checked and drug tested.  We always call before we arrive to repair your HVAC system in Santa Fe Springs. We provide an upfront price to help get you comfortable again, so you know exactly how much it's going to cost.  The diagnostic fee is always waived if you approve the repair.  After we are done with your HVAC repair for your home or office in Santa Fe Springs, we will provide you with a written warranty and receipt.  We specialize in wall and floor heaters,  central air conditioning system and commercial HVAC units as well.  Give us a call today!
Being located in Santa Fe Springs makes it easy for us to service you.  We usually offer same day service as well as maintenance and repair on weekends and evening during peak season. Since Santa Fe Springs is such close-knit community we are able to offer a personal experience for all our customers, remember we are part of the community.  Everyone at Comfort Time truly believes in giving the best experience from the moment you call to when we are done with the repair or HVAC installation.  The biggest part of our success over the past 10 years in providing comfort has been staying consistent with our high standard of service. We always follow through on what we say and make it right if we come up short.  We offer the best service and treat every customer in Santa Fe Springs like we were serving our family.
Air Conditioning and Heating Installation in Santa Fe Springs CA
We also provide air conditioning and heating installations for homes and offices. We offer free estimates to replace or install a new comfort system. If you are looking to replace or install a new air conditioning or heating system for your home you should remember to always get permits. The city hall that is located on Telegraph Rd requires a building permit to replace your system. We take care of this for you. When you call us for a free estimate, we will perform an HVAC evaluation of your home, provide you with options to get you comfortable, all with an upfront pricing. All of our installations come with a 100% Satisfaction Guarantee or Your Money Back. We always offer financing to make it easy to afford. Call us today, we are your local family owned air conditioning and heating repair and installation company located in Santa Fe Springs CA.