Knowing The Basics of Your Furnace and Air Conditioner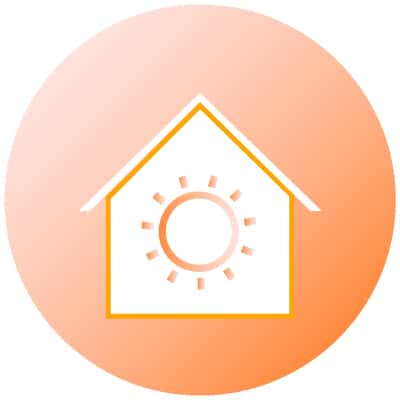 Your furnace works by burning gas into a box or heat exchange while the fan moves air through it. The moving air absorbs the heat which then heats your home
Not all the heat from your furnace is used to heat your home, the excess heat gets vented outside
The vent that goes outside also takes out the carbon monoxide produced by burning of natural gas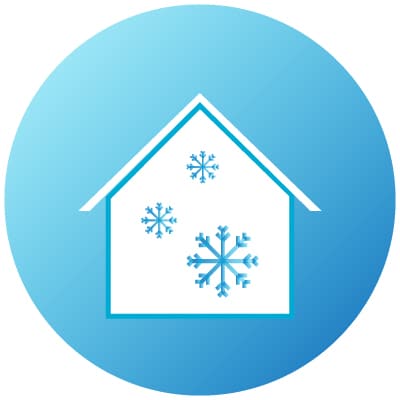 Air conditioning in its purest form is moving heat from one place to another. For most homes its moving heat from inside to outside
It does this with an outside (the condenser) and your inside unit (furnace and fan) and a coil ( box above furnance)
As the air from your furnace blows air over the coil, the refridgerant inside the coil absorbs the heat and transfers it outside to the condenser where the heat is released outside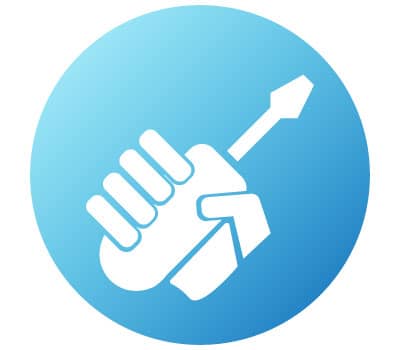 The installation of an HVAC system is a big decision. We offer quality products and services at competitive prices to make sure that your home has air conditioning or heating as needed all year long!
Furnace & AC Installation
Central Air Conditioning and Heating
Furnace Replace & Installation
Air Condtioning Replacements & Installation
Ductwork Installation
Indoor Air Quality
Mini Split Systems for Single Rooms
Hard to Cool Home With No or Little Attic
We Offer Financing With Easy Terms (O.A.C)
10 Year Parts & Labor on almost every system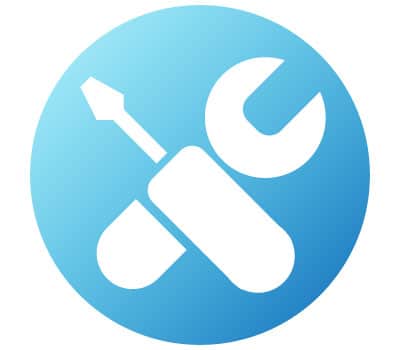 No more worries about your A/C system or heating unit! We have experience working on all makes of HVAC systems so you can rest assured that we will take care of it – from diagnosis to repair (or replacement). Our licensed technicians know how important this service is for our customers' homes.
Heater Maintenance
Gas Company Red Tag Repair
Thermostat Issues
New Furnace Installation
Same Day Heater Repair
Same Day Furnace Repair
Furnace Maintenance
Emergency Heating Repair
Emergency Furnace Repair
Home Heating Repair
Office Heating Repair
Central Heating Repair
Repair of Gas Leaks at Heaters
New Furnace Replacement
Air Conditioning Repair Service
Residential Air Conditioning Tune-Up & Maintenance
Home Air Conditioning Repair
Office Air Conditioning Repair
Central Air Conditioning Repair
Split System Air Conditioning Repair
Package Unit Air Conditioning Repair
Thermostat Issues
Same Day Air Conditioning Repair
Complete Air Conditioning Maintenance Programs: Monthly, Bi-Monthly, and Quarterly
Server Room Air Conditioning Repair
Heat-pump Repair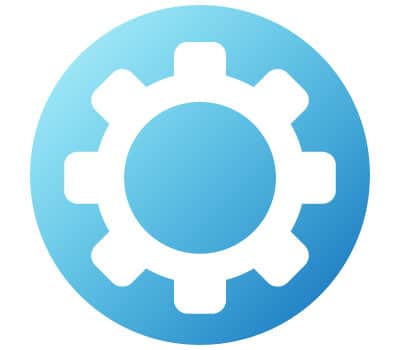 Your home's HVAC system is the backbone of your house. Without it, you'll be left with hot and stuffy rooms or cold ones that won't feel like a comfortable place to spend time in! We're the team to call when it comes time for maintenance on your HVAC system.
Heat-exchanger check
Inducer motor check
Blower motor amps check
Filter (clean/replace filter)
Pilot burner/flame rod check
Safety controls check
Damper check
Gas piping inspection
Burners clean
Condensate pump/lines check
System switch and/or breaker identification
Airflow temperature check
Heating check
Thermostat check/adjustment
Wiring, contacts, capacitors, and relays check
Evaporator coil check
Condenser inspection/water rinse
Condensate drain inspection
Outdoor disconnect inspection
Condenser fan motor inspection
Condenser fan blades inspection
Compressor at startup inspection
Cooling check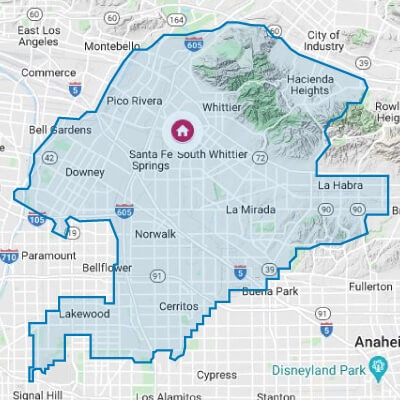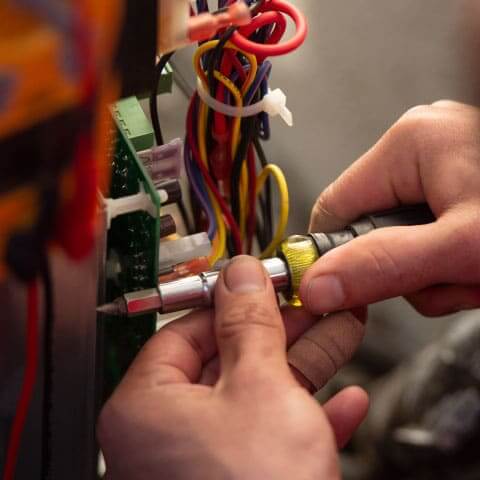 Comfort Time is a full-service HVAC repair company and can fix all types of HVAC units. We know that your business is dependent on a functioning HVAC system for comfort and productivity. That's why we fix all types of air conditioning units, from leaky ducts to damaged condenser coils. We're the team to call when your HVAC system needs repair. We can quickly diagnose common problems such as lack of temperature control or an air conditioner not turning on, but if we detect something more serious like electrical corrosion it might be time for a replacement! We work with all makes and models so don't hesitate and reach out today about what type of assistance you require.
The importance of routine maintenance can't be overstated. Routinely scheduled HVAC system checks can help avoid unforeseen problems and mitigate minor issues before they lead to major overhauls or costly repairs for your business's air quality needs, which will ultimately increase its lonevity as well. Your commercial or industrial air conditioning system is a crucial part of your company's success. The right maintenance will help prevent malfunctions, saving you time and money in the long run while ensuring that all areas function smoothly throughout each day's hottest hours. At Comfort Time, we know what needs to be done for proper preventive care; let us take care of everything else so it doesn't get out of hand.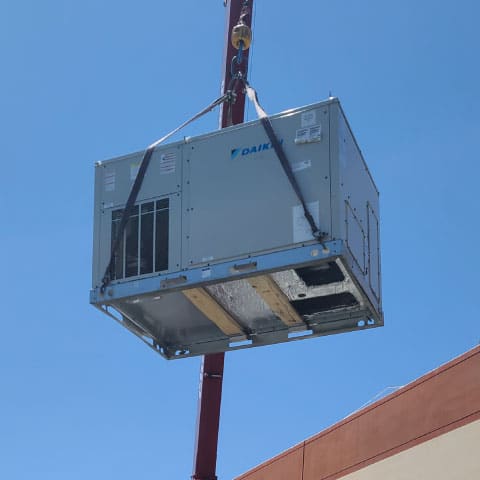 Installing a new air conditioning, cooling or heating system is one of the most important decisions you will make in regards to your business. We specialize on ensuring that our clients' needs are met and their investment protected by installing only high-efficiency equipment which operates safely for years with minimal maintenance required from customers themselves! We offer our clients a wide range of options for heating and cooling their business, from ductless split system units to central air conditioning equipment or package/rooftop installations as well as various types of equipment.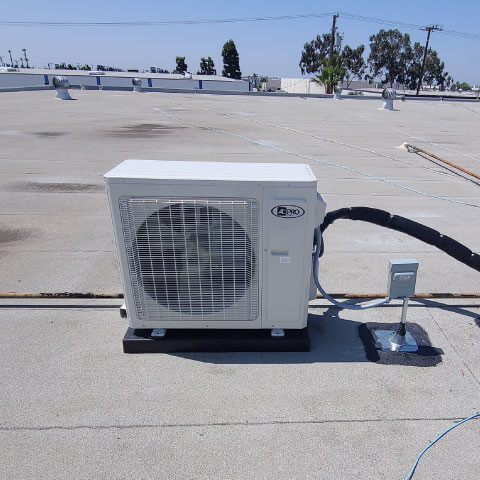 Comfort Time Heating and Cooling provides the best commercial refrigeration services and repairs around. We fix freezers, commercial refrigeration, application refrigeration systems like air dryers and chillers, we also fix ice machines. We specialize in restaurant, commercial kitchen and factory application refrigeration. We provide same day service, warranties with every repair and upfront pricing for our first-time customers.