Find Out What The Average Cost To Repair Your Heating System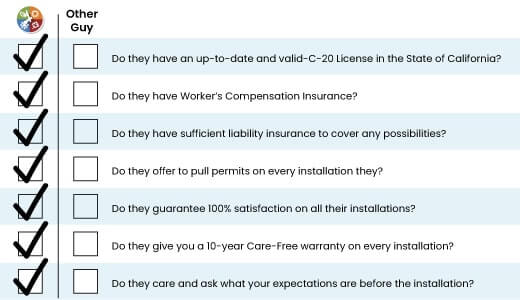 Not All Home Heating Contractors Are The Same
Top 5 Questions To Ask Your HVAC Contractor
"Are you going to give me a detailed proposal the same day you come over."
Most larger companies are going to ask to "meet with all the decision makers or people that will be helping to design the right comfort system for your home." This is so they can close the deal the same day if everything works out. This is not a bad tactic for the contractor, but it can be time consuming if all your estimates are requesting you and your spouse to be present for every estimate. Some companies will not set an appointment with you unless you agree to that. Smaller air conditioning contractors will come over to talk and not even drop a price or a quote because they are not organized. They also might not want to do your job for many factors, they think it is too hard, don't have the manpower to do it, or they talk themselves out of offering what you need because they think you don't want it.
Either way you want to make sure that the contractor knows you are expecting a detailed proposal of what they are going to do and for how much the same day. (Coming back to give you a price a second time is a sales tactic, this is used to see all other proposals that you have gotten and discredit them)
"
It is important to know what type of HVAC contractor you want.
Do you want a small local contractor that is just him and a helper? This option is usually cheaper, but when it gets really hot or really cold they don't have the manpower to get to you quickly because he can only fix so many HVAC systems per day. Or do you want a mid-sized company that has about 5 to 15 employees, but is more expensive than the smaller guy by a couple of hundred or thousand? They can usually show up when you need them and give you peace of mind that you are paying for service. Or the large HVAC company that has 30-100 employees that have a solid foundation of staying in business that are usually the most expensive in town but give an over-the-top experience.
There is no wrong or right answer to this question, but I recommend thinking about it before you set appointments so you can get an apples-to-apples comparison. If not, your estimates will all be thousands of dollars different without really understanding why the price range is so large. You might be asking yourself "Is the other guy missing something or are you just more expensive for the same thing?"
"What warranties do you offer and are they backed by your company or the manufacturer, and what are the restrictions?"
Most, if not all, air conditioning companies offer some sort of warranty. The most common are 1 to 5 years labor with a 10-year parts. The labor is commonly backed by the HVAC company installing it, while the parts are backed by the manufacturer. Looking at the reviews and making sure there are no bad ones of past customers complaining about how the HVAC company did not honor their warranty or had performance issues that they could not or would not resolve.
Try to get a 10-year parts and labor warranty that is backed by the manufacturer not the contractor installing it. If the HVAC contractor goes out of business and is no longer around, your labor warranty backed by them is useless. 7/10 air conditioning companies fail in the first 5 years of business, not because the owner doesn't know how to fix or install AC equipment, but because they don't know how to run a business
"Do you offer financing?"
Even if you're planning on paying for the whole amount with cash or credit card you can use this to leverage the deal later. I'll tell you how, keep reading. If you need the payment options because your A/C broke unexpectedly, it's good to know this before the technician or salesman comes over so you can get what you need instead of just putting a band aid on it. Knowing what your financial situation is so that you can budget for a new home comfort system (80% of homeowners think their AC is going to last another year or the underestimate the cost.)
"What if I'm not happy with the comfort system after you install it?  If it doesn't cool or heat your home properly, will you make it right? Is that on your contract?"
This is a direct question that should be always asked, if the contractor gives you a vague answer and it is not on the contract, ask him if he's willing to put it in writing.

Why Are All Prices Different When You Call Different Furnace Repair Contractors
Furnaces with high AFUE ratings typically cost more upfront. However, the bottom line is that you will save money over time by investing in a highly-efficient heating and cooling system rather than one which returns less energy per year through its operation.
The great thing about shopping for a furnace from multiple brands is that you can find the best price on your new system. Some popular HVAC companies who sell furnaces include Goodman, Trane and Lennox. Doing some research into which brand would work well with both budget constraints as well swaddling warmth requirements will help narrow down what type of unit might suit all those needs!
The size of your furnace is measured in British Thermal Units (BTU) to determine how much space it can heat. Furnaces come with a range from 40,000 up 120 thousand BTUs and pricing increases based on this difference; however you should always calculate the amount for each square footage since colder areas need slightly more than warmer ones.
Installation and labor costs vary depending on where you live, so getting quotes from a few local HVAC contractors ensures the best price. Additionally if unsure about which furnace to buy for your home or business then reaching out can help with that decision-making process as well.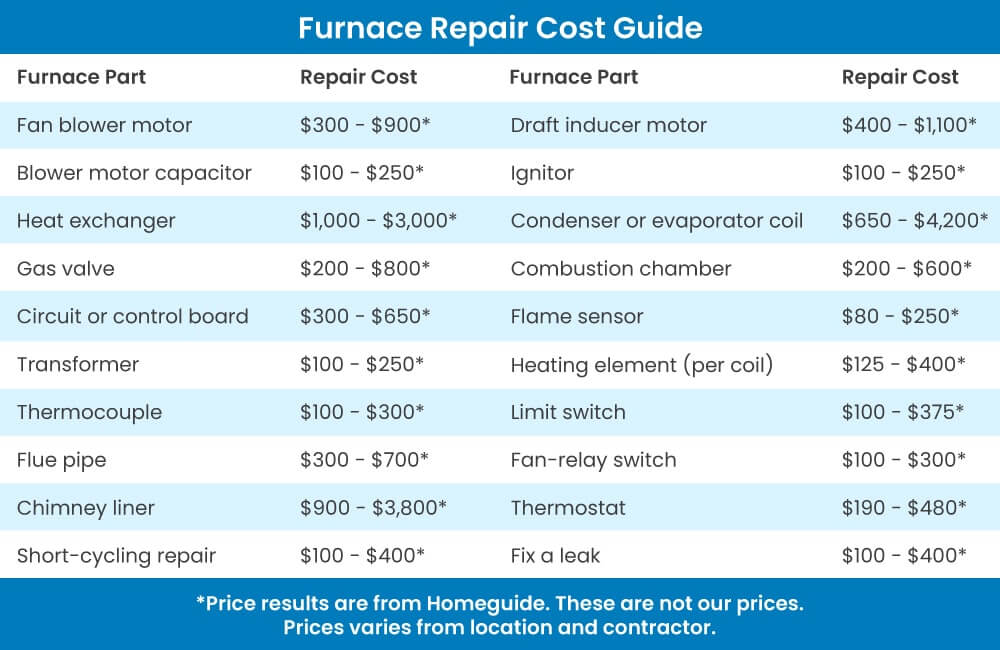 How Do I Get The Best Home Heating Repair Price
Price shouldn't be your only consideration when choosing a HVAC company. You need to ask questions about their experience, and make sure they're the best option for repairs or replacements! Don't forget that customer reviews can give an accurate assessment on how businesses react under pressure- so take those into account before allowing them inside of your home's walls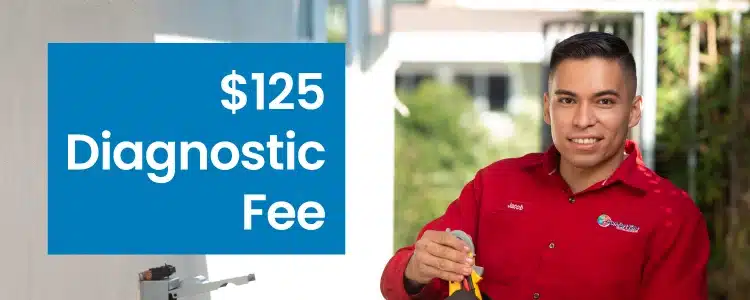 When To Call For A Heater Repair
Heater problems are often less obvious than they seem. While major issues, such as an air conditioning system that's blowing cold or not turning on at all may be clear-cut signs of a problem with your heater – even if you can't tell when it isn't working properly! There also might be some other subtle clues indicating something needs attention in the formative stages before more serious consequences happen. In order for us to help keep our customers' homes warm during these winter months without sacrificing great indoor climate conditions which promote feelings of comfort and security within one's own space.
House not getting warm enough when the heat is on
Uneven heating in different areas of your home
Sudden increase in home heating costs
Your heating system has a lot of parts that work together to keep you warm and comfortable. When one part stops working, it can cause major problems with the whole machine! If any reduction in performance or home comfort occurs on your unit then we recommend calling for service as soon as possible- waiting until things get worse may lead you into spending more money than necessary at our shop so don't forget about those small issues before they become big ones.