A/C and Heating Services in Lakewood, CA
We know that your air conditioning system is one of the most important parts about living in a home, which makes us want to provide you with excellent service. That's why our team always strives for success and delivers on quality work from installation or repairs all while providing honest answers at every step!
We are local & only 10 minutes away
We offer same day service
Warranties with every repair & installation
Family owned & operated
Experience & established HVAC company
Comfort Time is taking every precaution for COVID-19 to protect your home and family with every in-person experience you have with us.
Lakewood Family Owned HVAC Company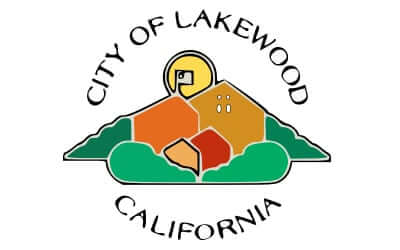 Comfort Time Heating and Cooling services Lakewood California, we have been providing air conditioning and heating services to the community of Lakewood since 2008. Some of the most common HVAC services we provide for Whittier is air conditioner repair, heating repair, furnace installation, as well as new air conditioning installations. We are proud to be a part of the community. You can often see our trucks going up and down Lakewood Blvd to run a service call.
Comfort Time Owner Angel Muro is part of the community. Every year Comfort Time gives something back to the community in the form of a free furnace and installation to someone in need. Last year we gave away and installed a furnace to a veteran in the community.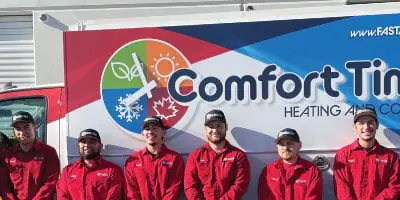 Some of the most popular clients that we have in Whittier are the Norms Restaurant on Lakewood Boulevard. We service all homes, offices, as well as restaurants in Lakewood, and since we're so close by we can offer same day service.
The biggest reason why you should choose us for your air conditioning installation or furnace repair in Lakewood is that we care. We care about how we treat our customers and more importantly what they are going to say about us. Being a part of the community, we know and understand that Whittier, CA. is still a small town. Our reputation when it comes to repairing AC systems and Fixing heaters matters, and we're going to do everything possible to give you the best experience around. Call us today for a free estimate on a new air conditioning installation or request a repair for your furnace.
Our air conditioning services are top notch. As your local Lakewood HVAC contractor, we install and service heating systems and air conditioning systems for homes and offices. We offer the best customer service in town and only give honest and upfront repair prices to get you comfortable again. We fix and repair all makes and models of central air systems. When you call us, you to speak to a live person that will lessen to your needs to assign the best technician to get you comfortable again. Your technician will be clean, in uniform and call before he comes to your home or office in Lakewood. He will give a complete diagnostic to repair your air conditioning or furnace and give you an upfront price to get you comfortable again. With every repair includes a warranty for your peace of mind that it was repaired correctly. One of the biggest reason you should call us for your Lakewood air conditioning repair is that we take all the risk. With our money back guarantee you can feel assured that if you're not happy we will do whatever it takes to make you happy.
Lakewood Air Conditioning Installation Specialists
We are your go-to company when it comes to picking a contractor to replace or install a new air conditioning system for your home or office in Lakewood. We are often at city hall on Clark pulling HVAC permits for the project we have in the community. You can always expect excellent service from us from the moment you call to when we turn on your new air conditioning system for the first time. Give us a call today for a free estimate.
When you call us to replace your air conditioning or heating system, we will come your home or office, review what you are looking to do, provide you with all the answers to your questions and give you an up-front cost to install your new comfort system. The process for the estimate usually takes 45 to 90 minutes and its always free for the consultation.  Whether you go with us or do nothing at all you will all the information you need to make an informed decision.
We always offer financing to make buying a new A/C system easy in Lakewood. We know that when air conditioning system breaks down in the middle of the summer it can be an unexpected expense. That's why we always give finance options when replacing or installing a new air conditioning system in Whittier.
All our air conditioning and heating installations comes with a 10-year parts and labor warranties for our residential customers.
Heating & Cooling System Repair in Lakewood, CA.
We know that calling any air conditioning and heating repair company to come to your home or office can be intimidating or scary, because of the unknowns of the cost or person coming into your space. At Comfort Time Heating & Cooling you will get a qualified, background checked & drug-free technician to diagnose your HVAC system. He will give you an upfront price to fix it, there is a diagnostic fee, but the fee is waived with the repair. There are no hidden charges after you agree to proceed with your HVAC repair.  All of our air conditioning repairs in Lakewood, CA come with a money back guarantee and a warranty.
Lakewood Air Conditioning & Heating Maintenance
Getting maintenance on your A/C and heating system is the only way to ensure that your HVAC system will run for longer and more efficiently than not doing it at all. We find that the most common air conditioning and heating repair come from the lack of simple maintenance. If you're in Lakewood CA we can help with your A/C and heating maintenance. We will go out to your home or office, properly remove and replace the air filters, wash down the air conditioner condenser and coils, clean all the electrical components inside the system, and provide a complete safety check on the furnace for your peace of mind. When we are done with your air conditioning maintenance in Lakewood, we will give you a comprehensive report of what we did, and a money back guarantee to make sure you are happy with our service. Give us a call today!