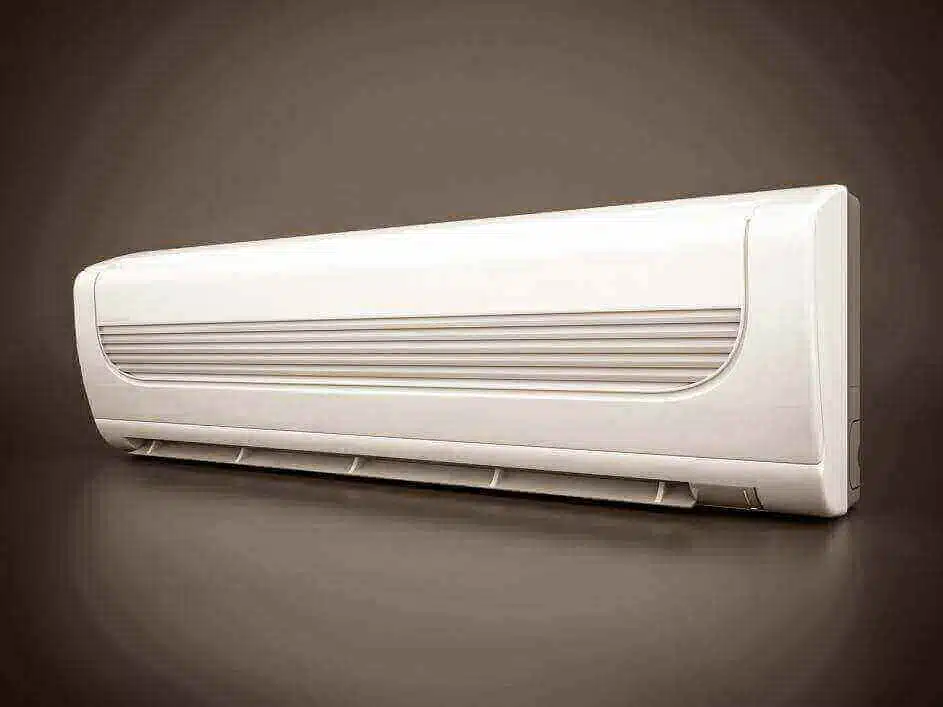 When it comes time for installation or repair of heating and air conditioning equipment in Whittier, California – be sure that you understand what licenses are required. On no account should anyone without these certifications handle your job!
The installation of heavy duty appliances like dishwashers requires highly specialized skills that are only possessed by those who have been trained and experienced in this particular field. Here, the skill set ranges from electrical experience to masonry or even plumbing for those operating delicate equipment on site at all times!
In order to ensure that you get the job done right, it is important not only have relevant equipment but also know how and when best use them. It would be better for someone else if we let our professionals do their job instead of trying doing yours half-way through!
Whittier Air Conditioning Installation
When installing a split HVAC unit, there are many things that have to be taken into consideration with regard to Whittier air conditioning installation in sunny California. Broadly defined, in any split AC (indeed as the very term implies), there is an internal unit and an external unit, along with all the relevant ducts and pipes that effectively connect them to each other. All of them have their own installation procedures that must be followed to the letter in order to ensure that the appliance continues to function properly throughout its service life. Let us take a quick look at how Whittier air conditioning installation is conducted by the experts at Comfort Time Heating and Cooling.
Installing the Internal Unit
We here at Comfort Time take the job of Whittier air conditioning installation seriously and will seek out the best possible place when it comes to the installation of the indoor unit. We will ask for your opinion, but it is always better to let the specialists take care of these issues. There is a certain checklist that can help you decide the right place for such an installation.
Always try and avoid any direct sunlight or any other heat source when placing the indoor unit. This way, the cold air being discharged by the AC will not be affected by the sunlight or another source of heat
As a general rule, always try and avoid any locations where there might be a chance of a gas leak
Always make sure that your brand-new AC's indoor unit has at least half a foot of clearance in the immediate vicinity
It is imperative, that the unit is firmly mounted with iron brackets held by strong and sturdy bolts that have been bored into the wall where the unit is being installed. A metal frame can be added for additional support for the unit so as to eliminate any chance of the unit falling onto the floor
The unit should be placed at least 7 feet (or more), above the floor of the room in which it is being installed. However, this is but an average setting only, and the professionals you will hire for the task of Whittier air conditioning installation will be able to guide you better with regard to the overall height of the unit.
The unit has to be suitably well-placed above the doors and windows so that ambient sunlight does not interfere with the airflow of the unit, or in any way, decrease the efficacy of the air conditioner cooling capacity.
Ductwork and Piping Issues
The unit needs to be securely attached and then a large enough opening made for wires or pipes connecting it with the exterior. Once this has been done, they can proceed in cementing their pathways along these fixtures before finishing off by fixing them into place via openings that will allow air flows throughout your home's entirety!
This has to be done in order to ensure that no external air or water is able to leak into your home.
When you're installing an electrical system in your new home, there are many things to take into consideration. First of all, it's important that the wiring is installed correctly and safely so as not risk any exposed wires near power lines or other vital components like plumbing pipes which could lead them coming loose tragic consequences such deadly ones!
Installation the External Unit
The outdoor unit of your split AC should always have the area around it cleared of any obstructions to allow for peak performance
The external unit also requires a raised pad, which will be its base, so that it remains rock steady when the unit is working at full speed
The unit should have at least half a foot of clearance all around it so that it does not overheat, even when the external temperature is very high. If it is installed too close to the surrounding walls or floor, the hot air that it is being discharged into the atmosphere will not be able to dissipate, and it will heat up the unit beyond its capacity.
Finally, all the connections between both the units should be routinely inspected by a certified Comfort Time technician in Whittier air conditioning installation to ensure that there is no leakage.
Whittier HVAC Installation
The HVAC (heating, ventilation, and air conditioning) unit is the heavier and bulkier counterpart of the more common central air conditioning and heating system. The HVAC system can easily create a climate control environment for an entire building. Installing an HVAC system is no easy task, however, and if you do not get it right, then not only can it lead to massive power bills, but it can also result in leakage issues as well, which can be harmful. This is why investing in a Whittier HVAC installation should only be conducted by highly skilled professionals who do this sort of installation on a daily basis.
Installation of the Ducting System
When an HVAC system is performing properly, it can generate large amounts of hot or cold air that are needed to cool down various rooms in your home. If you've noticed more frequent issues with the ductwork on this unit after installing new appliances at one point during repairs then there's probably a problem and our team should be contacted immediately!
This means that the whole system will have to work harder in order to achieve the desired temperatures. This is the part where the professionals at Comfort Time Heating and Cooling who are highly skilled in Whittier HVAC Installation come into the picture. Not only will we make sure that the ducts are safe from leakage and there are no pressure points around the bends that can give out with the passage of time, but we will also make sure that system does not stop working whenever the system is used to heat or cool a climate-controlled environment.
The trained and experienced team at Comfort Time will make sure your ductwork and insulation is designed properly for your HVAC installation in Whittier. We will seal all the ducts, vents, and registers to ensure that your home will have no air leaks and allow your system to run at peak efficiency. This is all covered by our 100% Satisfaction Guarantee.
Getting the Refrigerant Just Right
All HVAC units need the right amount of refrigerant in order to ensure peak performance of the unit. Should there be an insufficient quantity of the refrigerant, the system will become inefficient and will not be able to do its job properly, thus leading to increased wear and tear and higher energy bills.
Conversely, should the system be overcharged, a phenomenon known as 'refrigerant slugging' can potentially occur. This problem occurs when liquid will enter the compressor and cause severe or even irreparable damage to the compressor. The Comfort Time team in Whittier HVAC Installations and repairs will ensure that the refrigerant is neither over pressured nor undercharged.
Whittier Furnace Installation
The first step in a Whittier furnace installation is to go about preparing the unit for its initial installation. Here at Comfort Time will make all the preparations for a Whittier furnace installation including any required permits, licenses, and equipment.
We will determine the best place for a furnace return air duct taking into account any space restrictions. We will also place rubber isolation pads beneath the unit while performing a Whittier furnace installation so as to minimize the noise created by the furnace during operation.
Comfort Time has been installing furnaces for many years in Whittier, CA and we know how important it is to have a secondary pan under the unit in case of any issues with your primary drainage system. We will place one directly next our installation area so there's no risk of damage caused by seepage or flooding!
The next step in Whittier furnace installation will be to connect the gas and power supply to the furnace unit. It is absolutely imperative that there should be at least one gas shutoff valve that should be installed outside the furnace as a failsafe device. Finally, the furnace should be coupled to the main power line of the house so that it can become fully functional.
With our years of experience, we can help you decide on the best HVAC system for your home. We'll take care not only during installation but also after sales service so that there are no problems when it comes time to replace or fix anything!
Why Whittier, CA Loves Us! 
We Are Local, Only 10 Minutes Away
We Offer Same Day Service
Warranties With Every Repair & Installation
Family Owned & Operated
Experience & Established HVAC Company