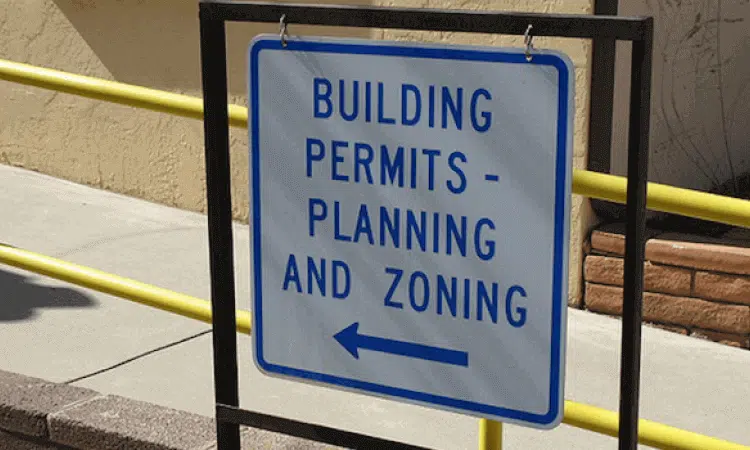 When you research a company to replace your air conditioner or heating system you should always get permits.
First and foremost, it is important to make sure everything being done to your home is up to code and it's the law! Not getting a permit when replacing your heater or A/C is against the law. Every licensed HVAC contractor is required and knows to get permits when replacing your system. It's even a question on the state exam to get your HVAC licensed(C-20) in California.
If the contractor is caught doing work without a permit in your home:
• He can lose his license
• Both you and the contractor can be held liable
• The city can require you to remove the HVAC equipment at your own expense
• The city can even sue you if you don't comply with their demands
Secondly it saves you money! Getting permits when replacing your HVAC system will save you money. Knowing that the job is done right the first time. There are plenty of studies that prove the point that having your HVAC system installed properly will save you on energy your energy bill's. When you get a permit, the city will verify that its installed properly. As of 2019 in California all building departments require a qualified third party to verify that the system is performing as it was designed to. This may seem excessive but studies have shown that only 10% of all HVAC installations nationwide are done properly. Showing that 90% waste some type of energy from leaky ducts to incorrect refrigerant charge levels.
Peace of Mind
Safety is the number one concern the city building inspector is looking for when they come to your home. They check for carbon monoxide hazards, electrical hazards and workmanship of the installation. There are plenty of ways that an air conditioning and heating installation contractor can cut corners when not pulling permits.
Cost for an HVAC permit
The average cost of an HVAC permit is around $250 to $400 plus the cost of the third-party duct/energy audit. The third-party report cost around $300 to $450. Most HVAC companies providing a permit to replace your system cost an additional $2000 or so from the guy cutting corners. The additional cost comes from additional parts needed to pass inspection that can be skipped over when you just want hot and cold air. The labor to make sure your installation is done right takes more time to complete the project. Getting the job passed by the city takes time, with going to the city, dealing with the third-party audit and doing all the paperwork. In the long run it's a whole lot cheaper getting a permit than having your home burn down or your system failing on you when you need it the most.
Need more tips?
How to get the best deals when buying a new home air conditioning system (tips that work)
Give Comfort Time a call at (562) 245-9830 for all your heating, cooling, ventilation, and refrigeration needs!
Our service area includes Downey, Hacienda Heights, La Habra, La Mirada, Norwalk, Pico Rivera, Santa Fe Springs, and Whittier.