A/C and Heating Services in Brea, CA
Why Brea Calls On Us! 
We Are on Beach Blvd. & Only 10 Minutes Away
We Offer Same Day Service
Warranties with Every Repair & Installation
Family Owned & Operated
Experience & Established HVAC Company
Comfort Time is taking every precaution for COVID-19 to protect your home and family with every in-person experience you have with us.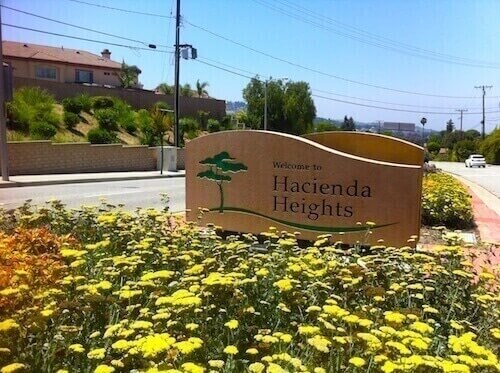 Having your air conditioning break down in the middle of summer is the worst. But you're in luck, we offer the best local air conditioning repair in Brea. We have been repairing air conditioning systems in Brea since 2008. We offer a warranty with every A/C repair and a Money-Back Guarantee for your peace of mind. When you call us, you're going to a clean, experienced, and professional air conditioning technician to repair your system. Our technicians will call before they arrive, show up on time and give you an upfront flat rate price to get you comfortable again. When we're done with your A/C repair he will give you a warranty in writing.
Brea Air Conditioning & Heating Installation Company
Comfort Time installs and replaces new and existing HVAC system in Brea. We always give a free estimate to install or replace your furnace or A/C. When you have us install your new comfort system, you can expect the best warranties in town, affordable options and a company you can fill confident in. When you call us for your free estimate to replace your air conditioning and heating system in Brea, you're going get an in-person consultation to review your options. We will explain exactly what we need to do and provide you with an up-front price along with affordable payment options that we offer. We have been installing air conditioning system in Brea for the last 10 years. What has made us so successful over the past decade has been our dedication to customer service and doing what we promised. Our installation teams are background checked, experienced, and trained to get you comfortable fast. Call us today for your free estimate.
Brea Air Conditioning and Heating Repairs or Installation
Comfort Time Heating and Cooling are proud to serve Brea and the surrounding community. We provide air conditioning and furnace repairs, installations, and maintenance for the city.
You have probably seen our trucks driving around town down Beach, Lambert; we were perhaps repairing or installing HVAC systems in your neighborhood. Comfort Time has been providing heating and cooling services to Brea since 2008. Comfort Time is a locally owned family business that strives to give our customers the best service possible, and we look forward to helping you get comfortable.
Some of the services we provide for Brea are emergency heating or air conditioning repairs, installations, and replacements. We service most brands of HVAC equipment. We also do duct repairs and replacements. We offer same day service even on weekends so don't be afraid to give us a call we are open 24/7! All our services come with a labor and parts warranty on top of our money back guarantee.
Being a locally owned family business allows us to put our customers first. We owe twelve years of success to the customer-oriented values we hold. We always do what is best for our customers. We take pride in being consistent and dependable for our community and customers in and around Brea. We know we can resolve any home comfort issues like uneven heating or cooling, high utility bills, or even things like noisy furnaces or air conditioners.
We offer free in-home estimates to the residents of Brea on all new Air Conditioning and Heating systems. We offer our 100% satisfaction guarantee on our repairs or your money back. Give us a try today; you will not be disappointed.