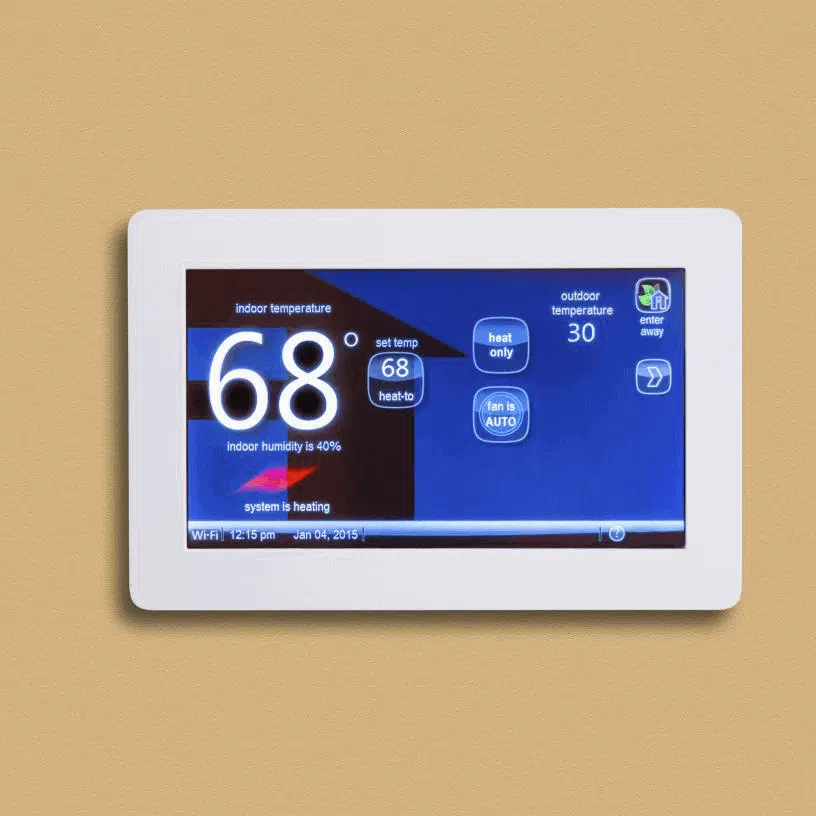 The thermostat is a very important component of an HVAC system. It's used to set the temperature according to your desired condition, whether in summer when it should be lower for comfort or wintertime warmth; there are different things that each one does depending on what you need!
In Downey, temperatures in both seasons can touch the extremities. Therefore, whether it's a commercial establishment or a household, every construction needs a good working HVAC system. Likewise, thermostats also play an important role in maintaining the comfort of indoors during extreme weather conditions, but in some cases, their inefficient use can culminate into AC faults and hiked up utility bills.
How Conventional Thermostats Can Increase Energy Consumption
Use of mechanical thermostat can increase your household energy expenditure in more than one way.
Setting it at the Highest or Lowest Reading
The only way to get the desired cooling or heating in less time is by setting your thermostat appropriately. Setting it at extreme temperatures will just waste energy and cost you extra on bills, so don't do that!
Leaving it at the Same Position
It's a shame that some people have the habit of setting their thermostat at an energy-saving position for most/all months out of each year. This can waste nearly 200 dollars per year in terms on how much you're spending on heating or cooling!
Constant Juggling with the Thermostat
Trying to micromanage the temperature readings with constant juggling of the thermostat is not good for any reason. Most of the times it proves to be a counterproductive and results in inflated energy bills.
Benefits of New and Programmable Thermostats: An Answer to All Such Problems
Programmable thermostats are a great way to cut down energy expenditure and save money. They have been around for years, but many people still avoid using them because of their complex interface. However there is an easier version available in the market with several benefits such as being able integrate one by following our guide on how you can do so through any good local Air Conditioning Repair Company like ours down here in Downey California!
With Programmable Thermostat, Your HVAC System Will Follow Your Schedule
By getting a programmable thermostat for your HVAC system, you can make sure that it is not running during those hours when you don't require any indoor heating or cooling. Just present a time once and you can spend the entire season with efficient working of your air conditioning or heating system.
Programmable Thermostat Pays for Itself
Some people think getting a programmable thermostat is an expensive affair. But it is important to note that it pays for itself in two to three years by saving money in utility bills.
You can get further information on programmable thermostats from the experienced technicians of Comfort Time Heating and Cooling. They provide exemplary heating and air conditioning repairing services in Downey and Surrounding cities of the Golden State.
Give Comfort Time a call at (562) 245-9769 for all your heating, cooling, ventilation, and refrigeration needs!
Our service area includes Downey, Hacienda Heights, La Habra, La Mirada, Norwalk, Pico Rivera, Santa Fe Springs, and Whittier.